QuantHub is on a mission to equip all students with high demand data science skills. In partnership with the Alabama State Department of Education, the Birmingham startup is currently deploying its skills training software across Alabama schools and anticipates approximately 38,000 students to be learning in the platform within the year. Alabama State Superintendent of Education Dr. Eric Mackey explained, "By integrating QuantHub's advanced training software into our educational framework, we are not only preparing our students for the future of work but also ensuring that Alabama remains competitive in the rapidly evolving digital economy."
In today's data-driven and increasingly automated workplace, basic data literacy is critically important for all job-seekers and data science skills present ample opportunity for economic mobility and innovation. Advances in the overlapping field of artificial intelligence (AI) and, specifically, the subfield of machine learning also promise unlimited potential for new data insights and practical application. However, a growing data skills gap has become a pressing concern for employers and educators alike, particularly those serving Alabama's rural and historically underserved communities. Mackey stated, "This initiative is not just about imparting knowledge; it's about leveling the playing field for our students."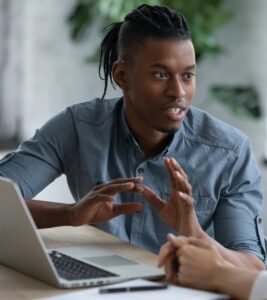 To further close these skill and opportunity gaps while engaging students with careers in data science, QuantHub is proud to announce the launch of its 2024 Alabama Future of AI Internship Program, made possible through support from Innovate Alabama. The summer internship program will place high school juniors and seniors from around the state into 8-week paid learning experiences at Alabama-based employers creatively using data to guide business decisions and address complex challenges. Representing a range of job sectors, participating employers will also be at the forefront of applied AI—providing interns a glimpse into cutting edge careers offering limitless possibility.
Innovate Alabama CEO Cynthia Crutchfield shared, "Through our partnership with QuantHub, we are excited to offer Alabama's youth hands-on experience with AI and data science, fields that are critical for the future of our state's industries. We're not only investing in the next generation of Alabamians but also sowing the seeds for a more innovative state economy."
Joshua Jones, QuantHub CEO, similarly hopes the program will serve as a catalyst for economic growth and technological advancement throughout the state. Jones stated, "QuantHub is dedicated to fostering a workforce proficient in data skills which are increasingly essential across all job sectors. The Alabama Future of AI Internship Program is a cornerstone in this endeavor, providing a vital link between academic learning and industry demands."
In addition to gaining practical work experience and mentoring, selected interns will also:
Build marketable data skills in the AI-driven QuantHub learning platform
Hear from researchers using data science and AI to address problems in Alabama
Discuss data use, ethics, and legislation with business leaders and state policymakers
Participate in professional development and academic advising sessions
Network with a cohort of like-minded peers
Eligible applicants must be US citizens enrolled in an Alabama high school who will be at least 16 years of age by May 1, 2024. No prior experience is necessary to apply for an internship, only a desire to work hard and learn.
Applications will open December 1 at www.quanthub.com/intern. Applications will be accepted until all positions are filled, but employers will begin reviewing and selecting candidates in February, so prospective interns are encouraged to apply early. The internship session will span approximately 8 weeks between May-July 2024 and most internships will allow hybrid or remote participation.
Alabama businesses interested in hosting interns through the pilot program or learning about other ways to partner should reach out to program manager Kelsey Bickett at kbickett@quanthub.com. The participation fee will be waived through the end of the year, and businesses committed to mentoring interns by December 31 will receive complimentary QuantHub UpSkill enterprise licenses (up to 20 users). More information can be found at www.quanthub.com/intern.
About QuantHub
At QuantHub, we are pioneering the future of education by passionately developing a transformative self-learning platform that offers the world's most hyper-personalized learning journey. Our vision is to catalyze a global education and talent acquisition revolution by tailoring learning experiences that evolve with individual needs. By breaking down barriers to knowledge acquisition and streamlining the transition into careers, QuantHub equips every individual with the skills needed to thrive in an increasingly technology-driven world. We envision a world where every learner and job candidate, regardless of their background, is empowered to reach their full potential, making the digital world accessible and equitable for all. Learn more about QuantHub at www.quanthub.com.
About Innovate Alabama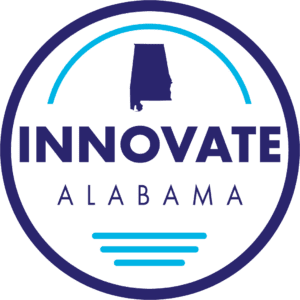 Innovate Alabama is Alabama's first statewide public-private partnership focused on entrepreneurship, technology and innovation with a mission to help innovators grow roots here in Alabama. Innovate Alabama was established to implement the initiatives and recommendations set forth in the Alabama Innovation Commission's report, including smart policy solutions that will create a more resilient, inclusive and robust economy to remain competitive in a 21st-century world. With founding CEO Cynthia Crutchfield leading the charge, Innovate Alabama is also made up of a board of 11 innovation leaders appointed by Gov. Ivey, collaborating across sectors to advance industries, drive technology and facilitate an environment where innovation and entrepreneurship thrive. Learn more about Innovate Alabama at www.innovatealabama.org.
---
Related Tags: