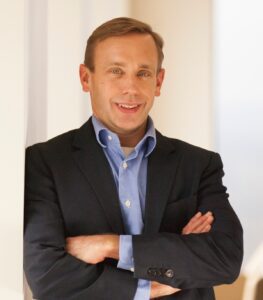 QuantHub is pleased to announce the addition of Mark Williams to our team! Before joining QuantHub, Mark most recently built and deployed the technical assessment framework and tools for McKinsey & Company, with assessment coverage from Data Scientists to Designers. Mark's work oversaw the development of an assessment platform that spanned McKinsey's work in more than 50 countries.
At QuantHub, Mark will be overseeing our technical assessment division, including supporting our array of clients in building data science capabilities, recruiting the right teams, and growing capabilities across the data skills spectrum.
Mark has a deep background as an applied researcher along with building and managing analytical teams. He also has vast experience with teaching technical topics, both as a college professor and as an instructor in the private sector.
Prior to his work in assessments, he led the transformation of the internal people analytics team at McKinsey. The team transitioned from mostly manual reporting and planning to leveraging automation and pursuing complex people analytics topics, employing a group of diverse but complementary technical experts.
Before he joined McKinsey, Mark spent 16 years at Capital One, where he oversaw a number of people analytics functions and capabilities.
Throughout his career in both the private and public sectors, Mark has helped teams manage through significant organizational change, with a focus on improving both research quality and organizational efficiency.
In his spare time, Mark is a prolific long-distance runner, having completed 25 marathons and 7 Ironman races. He and his wife Tasha live north of Atlanta with their son, John-Merrill.
---